Read "The Odessa File" by Frederick Forsyth available from Rakuten Kobo. Sign up today and get $5 off your first download. The suicide of an elderly German. Read "The Odessa File" by Frederick Forsyth available from Rakuten Kobo. Sign up today and get $5 off your first download. Can you forgive the past? It's Compre o livro The Odessa File na narebiglamix.ga: confira as ofertas para livros em The Odessa File (English Edition) e mais milhares de eBooks estão.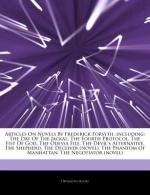 | | |
| --- | --- |
| Author: | SHERLENE HOCKENBERRY |
| Language: | English, Dutch, German |
| Country: | Georgia |
| Genre: | Academic & Education |
| Pages: | 425 |
| Published (Last): | 08.06.2016 |
| ISBN: | 366-6-41766-686-5 |
| ePub File Size: | 15.58 MB |
| PDF File Size: | 17.59 MB |
| Distribution: | Free* [*Register to download] |
| Downloads: | 23630 |
| Uploaded by: | DANYELL |
Editorial Reviews. Review. "Forsyth can tell a suspenseful tale better than anyone."—Fort Worth download a site site eBooks site Unlimited Prime Reading Best Sellers & More site Book Deals Free Reading Apps site Singles. The Odessa file by Frederick Forsyth; 1 edition; First published in ; DAISY for print-disabled Download ebook for print-disabled (DAISY). The Odessa File is a thriller by Frederick Forsyth, first published in , about the adventures of a young German reporter attempting to.
The Dark of the Sun. The Outsider. Frederick Forsyth. The Reckoning. The Leopard Hunts in Darkness. Wild Justice.
End Game. David Baldacci. Tom Clancy Commander in Chief. Men of Men. Tom Clancy Under Fire. Grant Blackwood. The Late Show. Shout at the Devil. Tom Clancy Support and Defend. Blue Horizon. The Angels Weep. The Eye of the Tiger. Birds of Prey. The Diamond Hunters.
The Odessa File (1972)- Forsyth
A Sparrow Falls. Eagle in the Sky. The Fallen. A Falcon Flies. The Whistler. The Sound of Thunder. The Burning Shore. The Triumph of the Sun.
Audio Preview
Those in Peril. Power of the Sword.
The Cuban Affair. Nelson DeMille. The People vs.
Koopopties
Alex Cross. James Patterson. Tom Clancy True Faith and Allegiance. The Biafra Story. The Sunbird.
Deep Freeze. John Sandford. Gold Mine. David Lagercrantz. When the Lion Feeds. The Fix. Rogue Lawyer. It was almost as though I were immortal. Disney even brought me back in two movies, as if I never had expired. No Thimblerig. No Indian that we picked up along the way.
There was Colonel Travis, of course, who was in charge of the fort an ill-fortified mission , and the famous pioneer Jim Bowie was there, but he was sicker than a rabid dog. I imagine he might have dispatched a Mexican or two with his Bowie knife before they pinned him to the bed with their pig-stickers.
I remember catching a musket ball in my thigh, which slowed me down considerably, and then getting a lance in the back, on my left side. I was a little woozy by that point, flailing around on the parapet, swinging my fists instead of old Betsy, connecting with a few jaws, then limping down the wooden steps to the mission landing to fight some more.
I got swarmed there by a bunch of blue coats and stabbed by a couple of bayonets. I was 49, and an old 49 at that, having lived in the out of doors for the most part, or in poorly insulated cabins, in an era when antibiotics had yet to be invented.
The average age of a male back then was about half of what it is now, an average that was skewed by infant mortality rates, which were pretty high. Oh, I had been fighting malcontents, whether Creek Indians, or Congressmen, or bullies like Santa Anna, pretty much my whole life. I was upset with politics -- had just lost a re-election effort -- and felt the walls closing in. I needed open spaces, maybe a new place to settle, away from the Washington game.
But I needed conflict, too; I needed a cause, and Texas independence from Mexico was a pretty good one. And so it was. I collected all of the trading cards put out as part of the marketing effort Disney unfurled, and I read some historical tomes, eventually picking up what was supposed to be my autobiography -- but it was written by someone else, using some of my letters and journals.
Come to think of it, any profits from those films should have found their way to my pockets, too. They are symptoms; the disease is the beast in so many of us that has been unleashed with the ability now to express ourselves instantly and to a growing audience. Too many people have been empowered, and with a very negative result. You want to get something done? Seems the only way is to run for a School Board. A couple of my friends did, and they said the laws are so convoluted and layered that it took them two years before they felt comfortable.
It seems to me the whole thing should be simplified. But good luck getting it done.
Bureaucracies, once entrenched, tend to stay that way. But he's not as spooky as his successor at Vice President. That Pence Yeah, we need guns; absolutely; although there are far too many handguns. And automatic and semi-automatic weapons designed to kill other humans? Come on, now. They should be banned from anything but war. I mean really bad. We need to curb them. And we need to impose term limits -- then those folks in Congress won't be quite as inclined to misbehave.
Right is right, damn it. I could go on about local political hacks and the good-old-boy network that dominates small-town elections.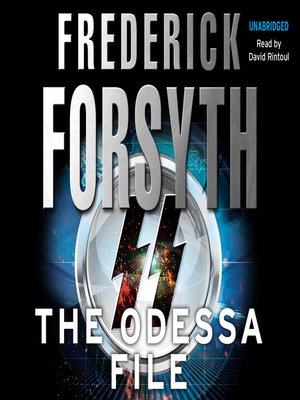 He left word in his will that his journals and assorted other papers should make their way to me. I guess he wanted to be sure his voice would continue to be heard. Anyway, I got the journals and started perusing them -- and set aside a package he had included. It was a box with some heft, wrapped in grocery-bag paper cut to fit, and tied with twine. I had a feeling about it There were a dozen or more journals, some with leather covers, relics of a bygone age. Anyway, they largely contained rambling, stream of consciousness entries, but there were cogent sections, too.
One in particular caught my attention. I had always been a Crockett fan; admired his sense of honor and adventure. And in a nearby store were all sorts of mementoes, including a selection of Bowie knife replicas. But there was one knife -- burnished, obviously older -- that the shopkeeper said might be an original.
And as soon as I gripped it, something happened to me. I suddenly was very much aware of another existence, of having lived in virtually that very spot back in I was both overwhelmed by the sensation, and yet warmed by its familiarity.
But I remember that earlier life as vividly as I recall the episodes from this one. Does anything matter, really?
The editor. Yes, it does, I answered silently as I reached for the box left me by Honest Jack. I had seated myself in my living room, and once ensconced in my favorite easy chair, pulled off the wrapping and lifted the box lid, so that all that separated the mystery item from my unobstructed view was the soft, blood-red cloth surrounding it.
ODESSA FILE, THE
I lifted the contents from the box, rolled the top of the cloth back, and there in front of me was what I expected; had longed for, really: Honest Jack's Bowie knife. The top line jutted straight out from a sterling silver handguard, then swept down and out to a brutal point; the top edge near the point was sharpened, as well.
The handle was whalebone -- faded, worn, with a small crack visible. Engraved, barely visible with age, were initials: JB. I considered the knife and the initials, and what it all might mean; what it might unveil. It had, in the words of my late acquaintance, Honest Jack, unlocked the past -- his past -- to his conscious, modern self. I wondered if, in fact, it might have a similar effect on me.
I surmised, or perhaps hoped or feared? Nonsense, I thought. All of it: nonsense. I was allowing my imagination to run free.
The Odessa File
But then I considered the familiarity that Jack had presented when I'd encountered him on the road. Of course, we were both Schuyler County residents, so I might have seen him once -- or more than once -- before. But the familiarity, I now realized, went deeper than a superficial recognition.
I knew him -- his presence, his essence -- in my marrow. I knew we had a shared history. Nonsense, I told myself again.
Or was it? There's one way to find out, dummy, I told myself. And I studied the knife, its surface resting in the blood-red cloth, my hands underneath the cloth, not yet engaging the whalebone or steel in a direct sense.
Well, I thought, and took a deep breath -- and pulled my right hand from underneath the cloth and grabbed the knife by its handle, and dropped the cloth down into the box on my lap, and ran the fingers of my left hand along the smooth side of the foot-long blade.
And almost immediately -- stunningly -- I was overwhelmed with what started as a sense and grew to a certainty, cascading like water pouring from a faucet into a receptacle, filling my memory and my soul. I held the knife firmly in my right hand, removed the box from my lap and placed it on the table next to the chair, rose from the seat and, turning, walked toward the nearest exit in my house, leading to the side yard.
Stepping onto the lawn, I looked closely at the knife, felt its heft, its balance, and it was like going home again. I smiled, looked up at a large tree near the back corner of my house, some 10 yards away, pulled the knife back, took aim, and hurled it, burying it through the bark and into the soft wood, dead center. I had, until those moments of clarity, thought I had never thrown a knife.
Now I knew that I had -- that this knife, designed for close combat, more easily used and even deadlier than a bayonet or lance, was also, at least in my hands, a weapon with an aerial component. Truly aimed, it could I walked to the tree, reached out, grabbed the knife and pulled hard, extracting it. And looked around. And remembered.
A knife fight where I had killed three men in Louisiana. My wife of two years, gone too soon, struck down by illness.
My horrible sense of loss, my effort to forget, to find a way to ease the pain. My decision to help Colonel Travis at the Alamo mission. The illness that knocked me on my back. The attacks by the Mexican army under Santa Anna.
The 13 days we held out.
The final assault, and me, virtually helpless in my bed, taking out several of those soldiers with this very knife before the bayonets knocked the wind and sense out of me. Followed by the darkness. Wow, I said, and shivered. The memory of those final moments was both harsh and difficult to relive. I took a few deep breaths, and calmed myself. And before many moments had passed, I smiled.
Honest Jack had been telling the truth. And I think he recognized me, too, in that meeting on the country road. Maybe not; but I think he did; felt the familiarity that I had felt when our paths intersected. There's just no telling what anyone's facade -- the looks and acts and clothing -- are shielding.
More often than not, a much different truth. I nodded there, near the tree outside my house, and thought some more. Caressed the knife in my hands. My knife. With what once were my initials. Jim Bowie. It felt, in my hands, like a vestige of home.
I nodded again. A Spy's Life. Henry Porter. On Leopard Rock. Chris Allen. The Divided City. Luke McCallin. The Pale House. The Courier. Kjell Ola Dahl. Breaking Cover. Stella Rimington. Enemy at the Gates. William Craig. Berlin Red. Sam Eastland.
When Eight Bells Toll. Alistair MacLean. Princes Gate. Mark Ellis. The Gangster. Clive Cussler. A Colder War. Charles Cumming. An Unexpected Adventure. Ben Hammott. Tom Clancy Commander in Chief. Mark Greaney. Robert Harris. Heads You Win. Jeffrey Archer. Neon Prey. John Sandford. The Lady from Zagreb. Philip Kerr. The First and The Last. Adolf Galland. Red Icon. The Red Eagles. David Downing. Ice Station Zebra.
Tom Clancy Under Fire. Grant Blackwood. An Officer and a Spy. Stalin's Gold.
Flight into Danger. Arthur Hailey.Somebody was. Skip this list. Shout at the Devil. As my professional schedule thickened, my reading time thinned, and I tended toward faster reads like Stephen King and, later, Lee Child and Michael Connelly. It's and a young German reporter has been assigned the suicide of a holocaust survivor. Who knows?
>